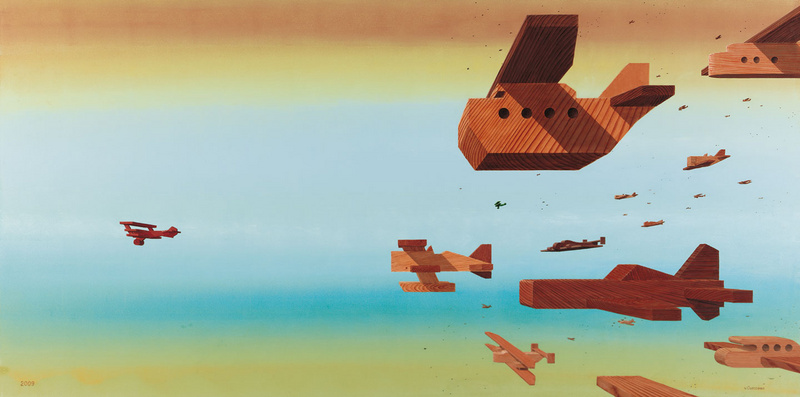 70 x 140 cm, © 2009, price on request
Two-dimensional | Painting | Acrylic | on panel
As a little boy I made planes of balsa wood. While making them I imagine a sky full of these wooden planes on there way to anywhere. This painting is an attempt to portray this child fantasy.