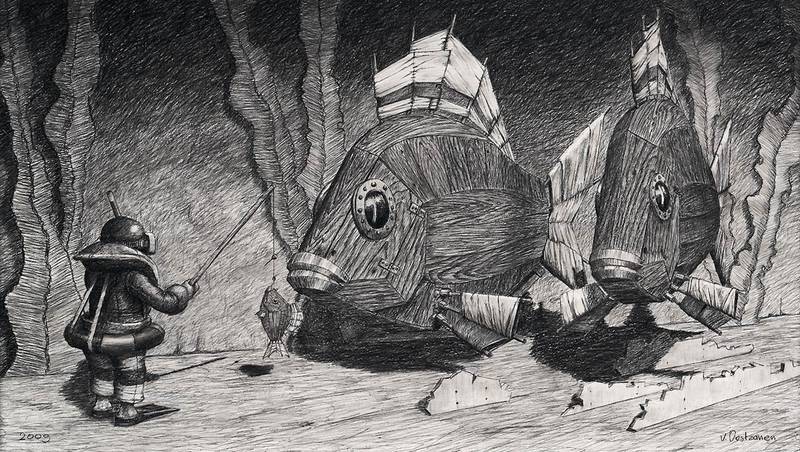 70 x 120 cm, © 2009, € 1 200,00
Two-dimensional | Drawing | Tracer / Chalk / Pencil
On display at November-Expo
Magical realism black white Conté drawing on panel. Finished with varnish. This large drawing is the result of the small drawings which I have made recently.I had the need to blow up the small format drawings to a large format but at the same time keep the feeling of a drawing.