Five minutes before leaving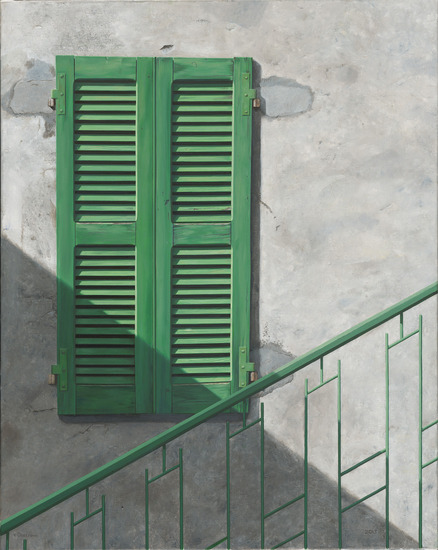 100 x 80 cm, © 2013, € 4 000,00
Two-dimensional | Painting | Oils | on canvas
"I've always been fascinated by the work of Mondrian. Especially his later geometric abstract work where all natural forms are reduced to an elementary colors, lines and planes. This painting is a quest to find the way back to the natural forms.
This painting is about playing with the composition with the shadows and lines. "